Marginal gains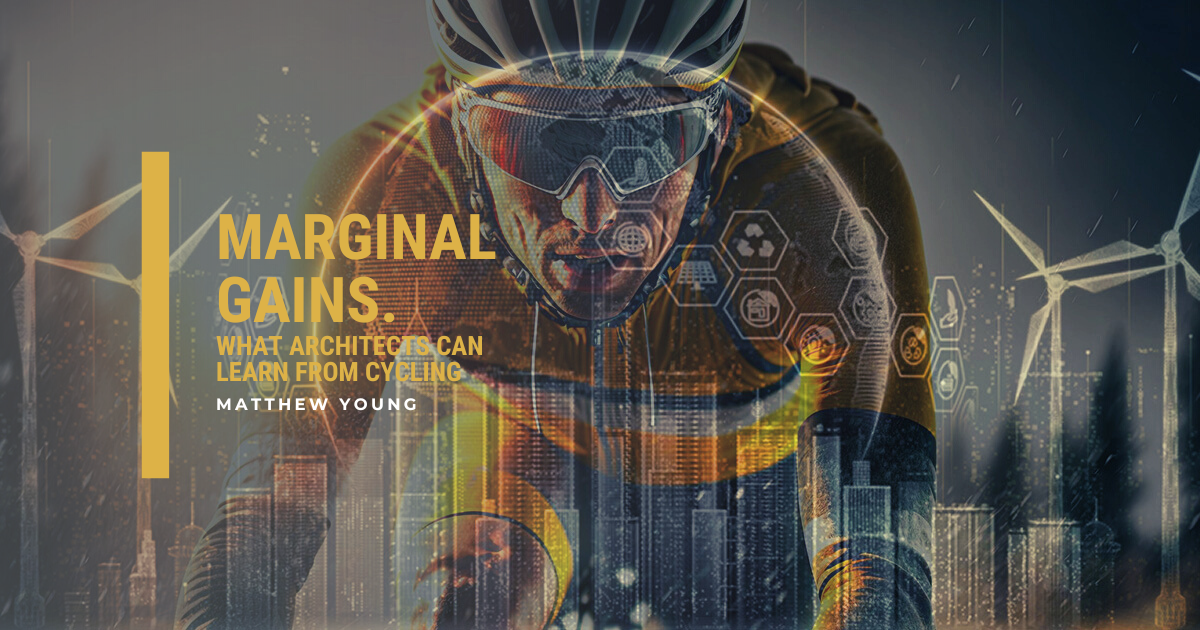 If you're a cycling fan, you're probably already familiar with the power of marginal gains. This theory was made famous by Sir Dave Brailsford, who used it to incredible effect during his time leading both Team Sky and the British International cycling teams. Under his guidance, Britain won a whopping 60% of the road and track cycling medals at the 2008 Beijing Olympics, and went on to do even better in London in 2012. Brailsford's team also won the Tour de France with Bradley Wiggins in that same year, and continued to dominate with Chris Froome winning in 2013, 2015, 2016, and 2017.
The idea behind marginal gains is simple: break down performance to it's smallest elements and then improve everything by 1%. Each improvement, on its own, seems inconsequential, but when combined, can have an enormous cumulative effect.
Brailsford famously broke this concept down into his "podium principles", but for the sake of this article, let's look at how the marginal gains applied in cycling today can teach us small but meaningful lessons in the built environment and place making.
Let's start with marginal efficiency gains. If you take a look at a Tour de France cyclist, you'll notice they're wearing skin-suits, aero socks and helmets, and they're riding optimized framesets that cut through the wind. They obsess over extraordinarily expensive chains, groupsets and jockey wheels – all to save maybe 1-2 watts per item so they can propel their bikes at peloton speeds using the least amount of energy possible.
It's all about minimising any efficiency loss – using the power ONLY where it is needed.
As architects, we can apply this same concept to our building facades and skins, striving to use the least amount of power possible by optimizing these elements 1% at a time.
Let's move on to the cyclist's engine – this all comes down to power to weight ratios and stamina. To get it right, you need to maximise usable muscle mass against weight gain. Perfectly tuned, the modern-day cyclist optimises their 'engine' through targeted training and scientific application of power. Similarly, the electrical, hydraulic and cooling systems of our buildings and cities need to function with the least amount of resistance to driving forces, while delivering what they do produce in the most efficient manner possible – all requiring careful sizing, tuning and maintenance.
Now, let's talk about fueling. Cyclists know that they must put the right nutrition in their bodies at the right time, and in many ways, that's just like managing your resources or power source. As architects, we need to take a similar approach to our buildings and cities, carefully managing our resources and making sustainable choices at every turn. Whether it's solar, hydro, wind, or any other renewable or low-carbon alternative, it's essential to use them wisely.
Finally, let's not forget about the sports psychologists – they play a crucial role in helping athletes get their mindset right. Making choices enjoyable and desirable to engage with helps to turn beneficial behaviours into habits, and the same concept applies to creating sustainable outcomes in our cities.
Our work must, at all scales, captivate people in such a way that not only do they have the opportunity to live a more sustainable lifestyle, but the options we offer are more enjoyable, easier to use and a joy to engage with.
Though each of these small changes may seem inconsequential at first glance, a 15% conditioning saving here, a 5% drop in solar gain there, a 10% shift to off-grid resources, 3% less lift usage, 8% less building material (and embodied energy), 15 more train passengers per hour, and 6 fewer cars on the road, these small gains add up to make a massive difference in the long run. Just ask Sir Dave – he took English cycling from languishing in mediocrity (or worse) to the top of the cycling world – what he was able to achieve seemed almost magical.
And that's exactly what we as architects, designers, engineers, and place makers need to do. We need to target each marginal gain to create a much larger effect, just like the pro peloton has done. With 40% of carbon emissions coming from the construction industry, we're not just racing to win a competition, we're racing to save the planet.
So, let's get scientific, not overlook the small things, and most importantly, LET'S WIN!
Matthew Young is a tragic MAMIL – on any given day, you can see him desperately trying to emulate the feats of real cyclists with little to no effect. However, as an architect and urbanist, he hopes to be significantly more successful in the race to Net Zero, and towards a better, more sustainable, planet.